Hiking and Art mini retreat
The hiking and art mini-retreat is a wonderful combination of hiking (in the beautiful Mullerthal), easy and fun artistic creation and good company in a tranquil environment. This afternoon mini-retreat will calm your body and mind and leave you feeling inspired and truly relaxed.
The art workshop is suitable for all levels – no experience necessary.
The hiking is short and inspiring but requires hiking or sports shoes and involves steps.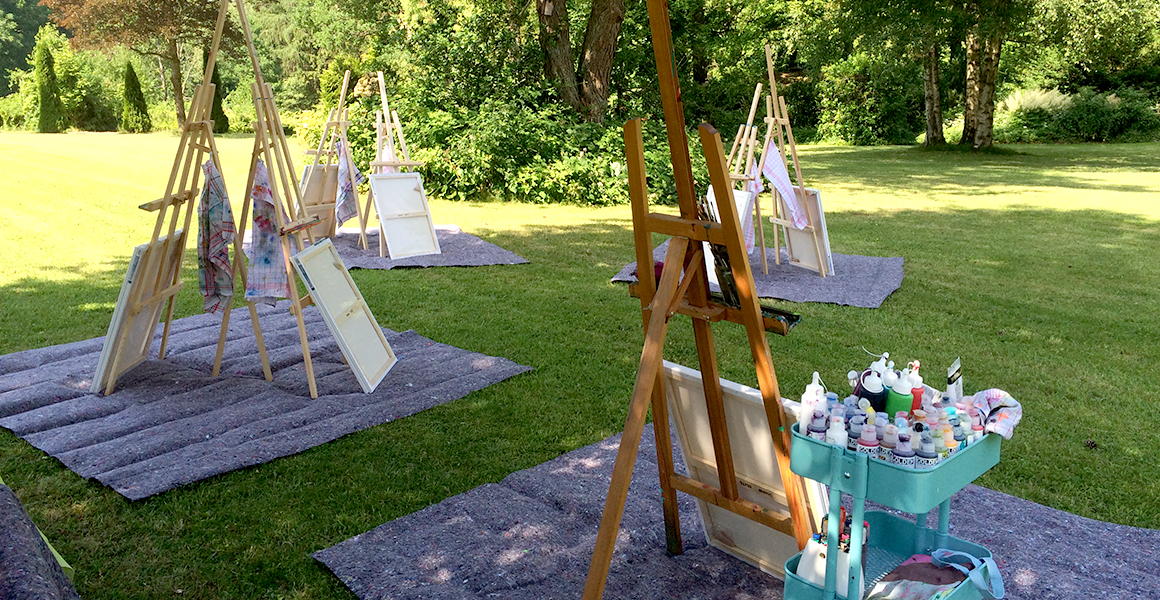 Led by Miranda, this mini-retreat is designed to be a creative experience, nurturing your Creative Spirit, Mind and Body. Enjoy an afternoon of calm and be immersed in the beauty of the Mullerthal countryside with other creative and soulful people.
Creative, nurturing and transformational.
The workshop is fun and designed to inspire confidence and creativity using a variety of different materials and techniques. Whether you are a complete beginner, returning to art or want to get a fresh outlook on your work, this afternoon is perfect for you. You will learn to tap into your intuition, to 'look and see', to let go and trust the process.
The Art workshop
Collage and paint
The art workshop is all about play, exploration and experimentation using a variety of different materials and techniques. During the workshop you will learn to tap into your Intuition, to 'look and see', to tell a story, to let go and to trust the process. The goal is to play with images and paint in order to find what you like most and tell a story or creative a beautiful art piece.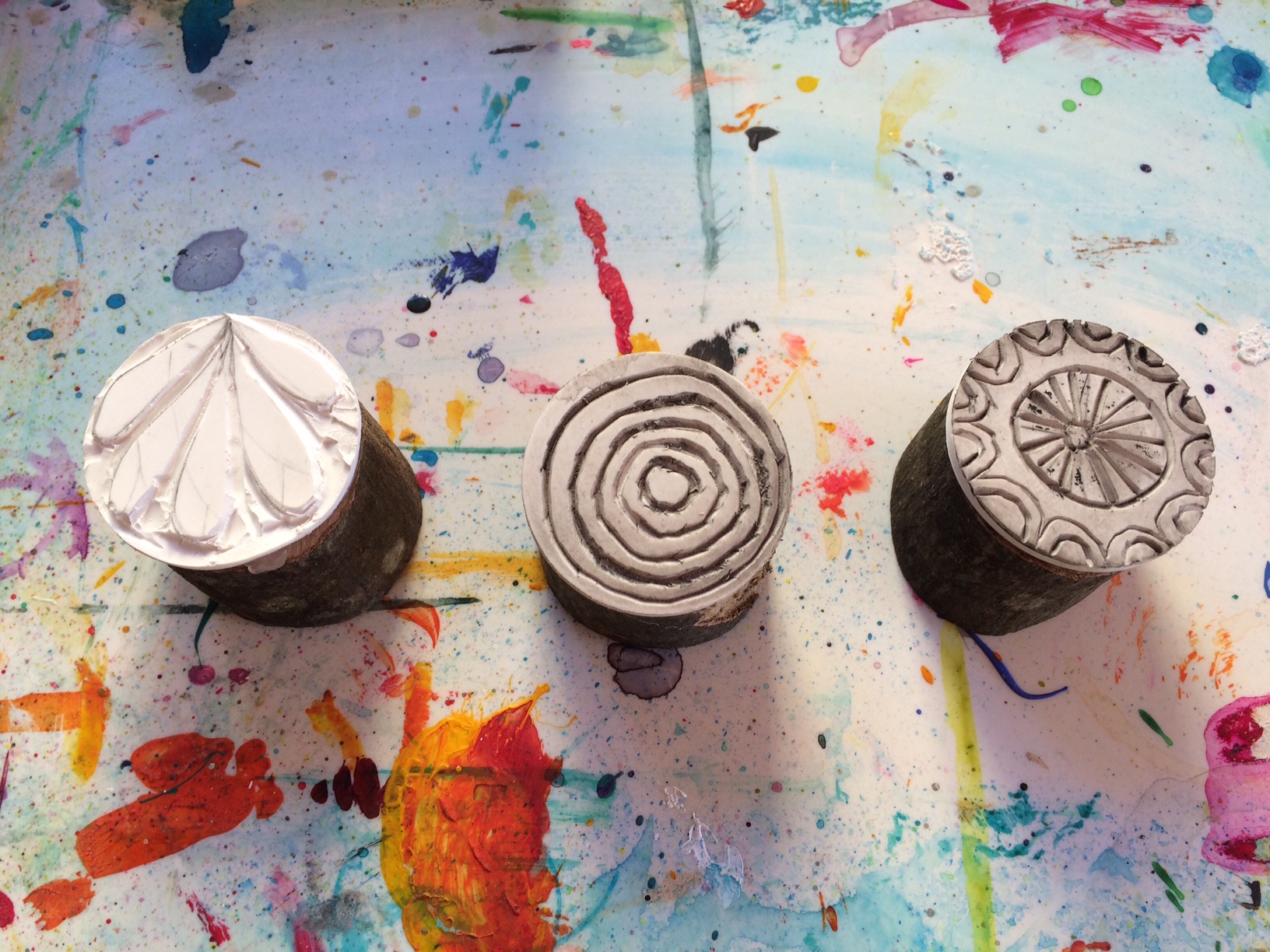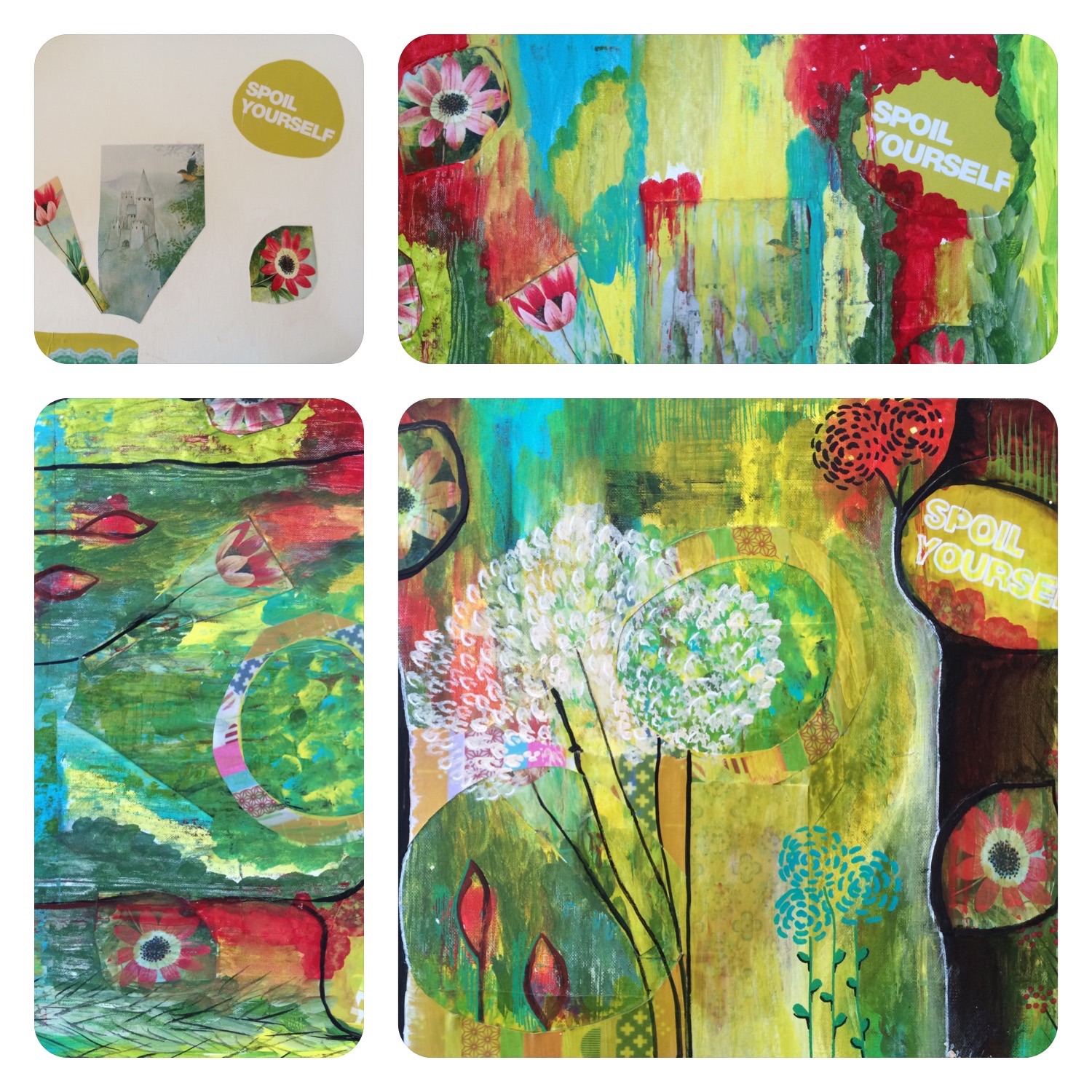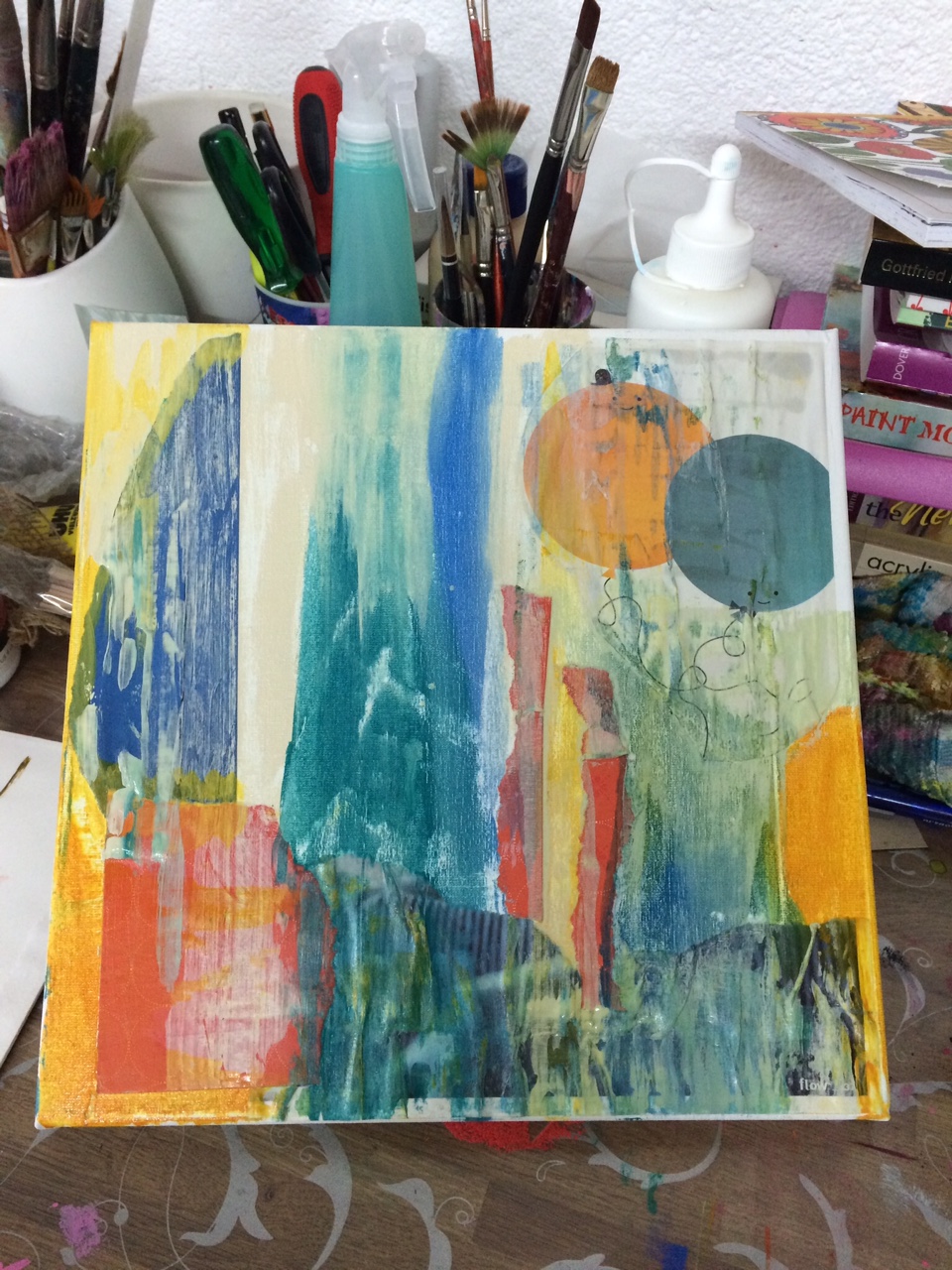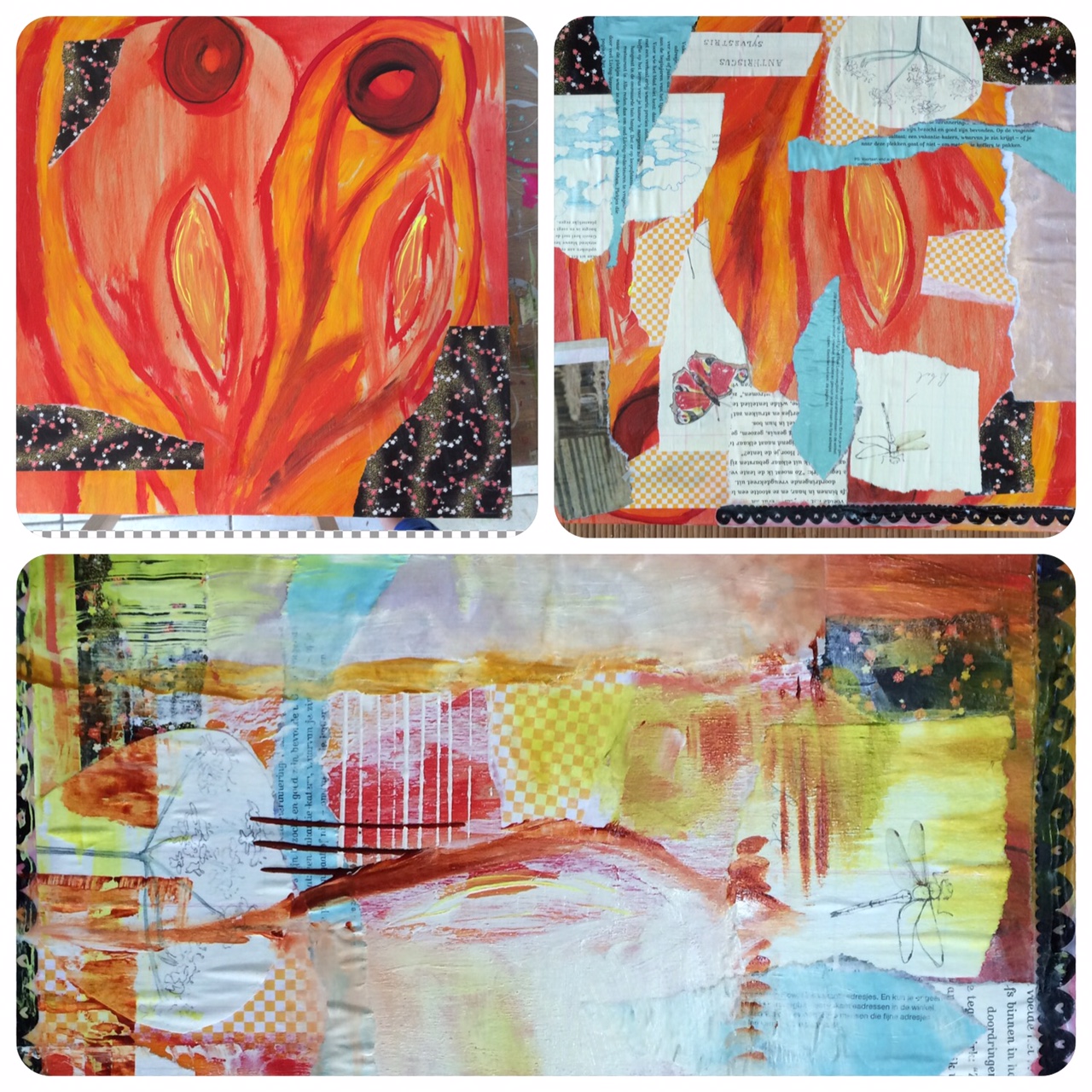 This mini-retreat is for you if…
you have never done art
you think you are not creative
you want to (re)discover a playful way to create
you journal, but want it to be more personal and creative
you want to learn new techniques
you want to learn how to make collages
you paint but want to add collaging and mixed media to your art
you want to have fun
you want to get away for an afternoon to just be you
The art workshop is accessible to all levels. Beginners will not be overwhelmed and advanced artists will not get bored.
Testimonial
Miranda has a gift of waking up your inner spark of imagination, self-belief, creativity, fun and surprise. The classes are a perfect mix of independent meditative exploration, fun group vibe and supportive coaching. When I'm there, I'm really THERE. There's fun in getting your hands dirty doing something manual at last, but at the same time some philosophical life lessons to be learnt about letting go, having a fresh approach, doing things in a different way… Most important – really anyone can do it, it's not just a slogan.
Testimonial
I longed for taking up painting again but didn't want to go back to the same kind of classes I had joined in previous years.
By chance I got Miranda's name from one of my colleagues. I got interested and thought it was worth trying something new.
I have again found the joy in painting and discovered new ways of being creative. And it is very interesting to see my results. I also enjoy the friendly and relaxed atmosphere.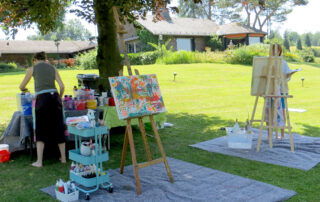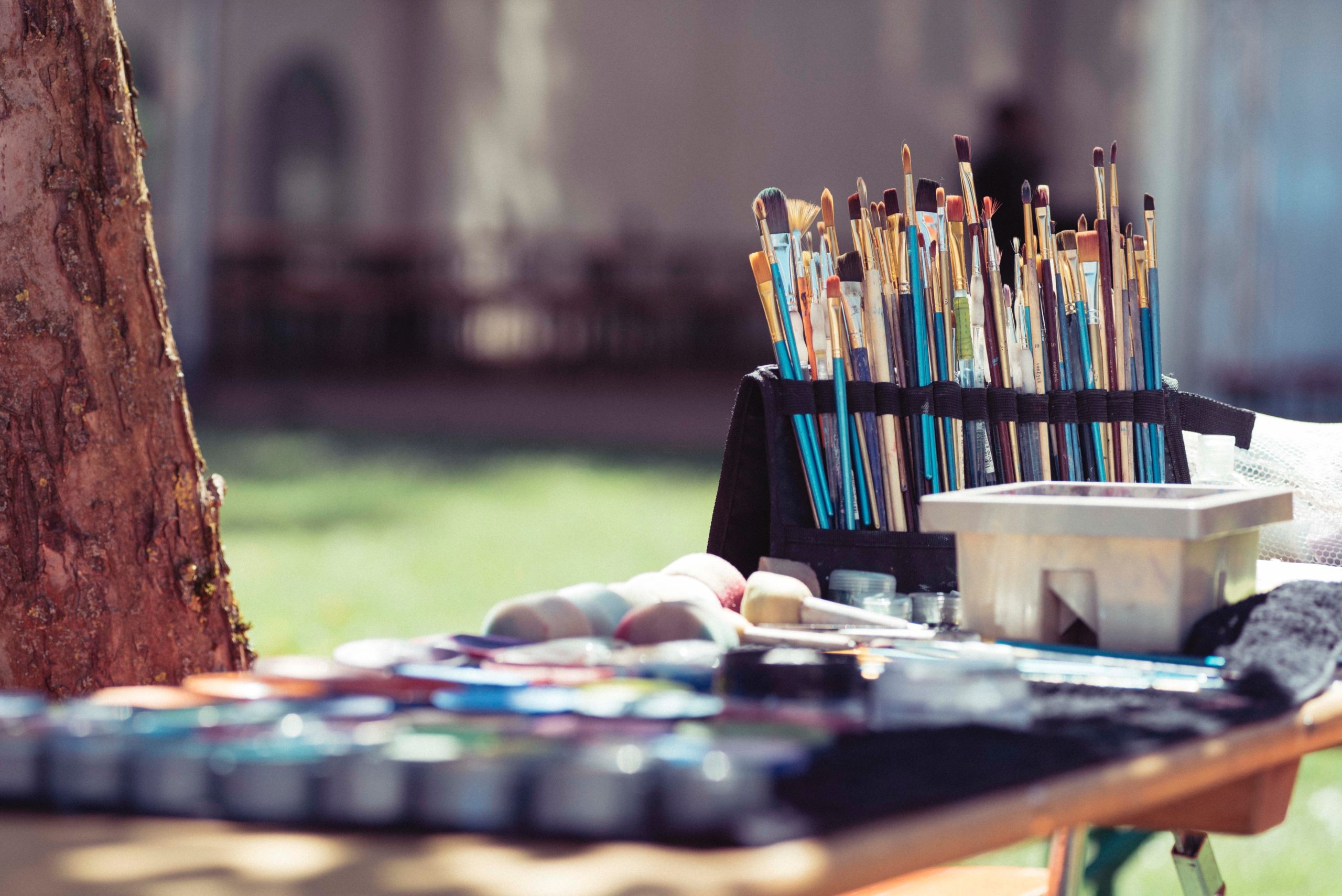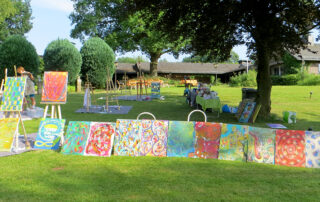 I want to sign up!
100% Risk Free Guarantee
If for any reason, at the end of the day, you honestly feel that the mini-retreat did not deliver on the information promised, just let us know and ask for a 100% refund. We will happily oblige.
We're 100% confident that this mini-retreat will be authentic, engaging, thought-provoking, creative, inspiring and transformational. You have nothing to lose by enrolling.
Make the commitment to yourself and a more creative and balanced life today.
What if I have to cancel?
Cancellations are possible at no cost until 15 days prior to the retreat. After that you will receive a refund less an administrative charge of 10 euros up to 5 days prior to the event after which no refunds can be made.