CREATE YOUR OWN VISIONBOARD
Get CLARITY, set your INTENTION.
Do you sometimes feel powerless to carve your own path?
Many of us find ourselves at 'middle age' (anywhere from 30 to 60) exhausted, disappointed, and feeling lost from giving to everyone else – and forgetting to care for ourselves and our own dreams in the process.
We know something must change. And we usually start by changing what we do.
The secret however is to change the HOW, not the WHAT.
And the first step to changing your HOW is by setting an INTENTION: you will begin to get clear about your dreams, purpose and passion and set priorities so that you can make choices that reflect what's important to you.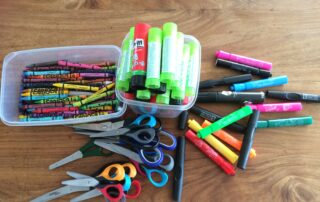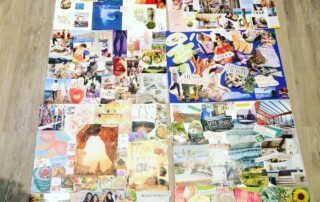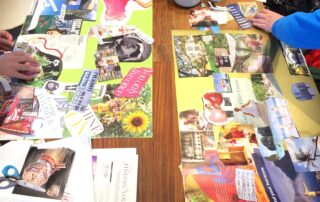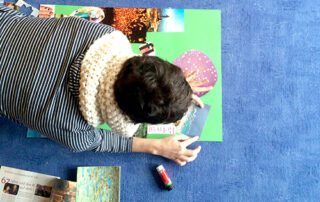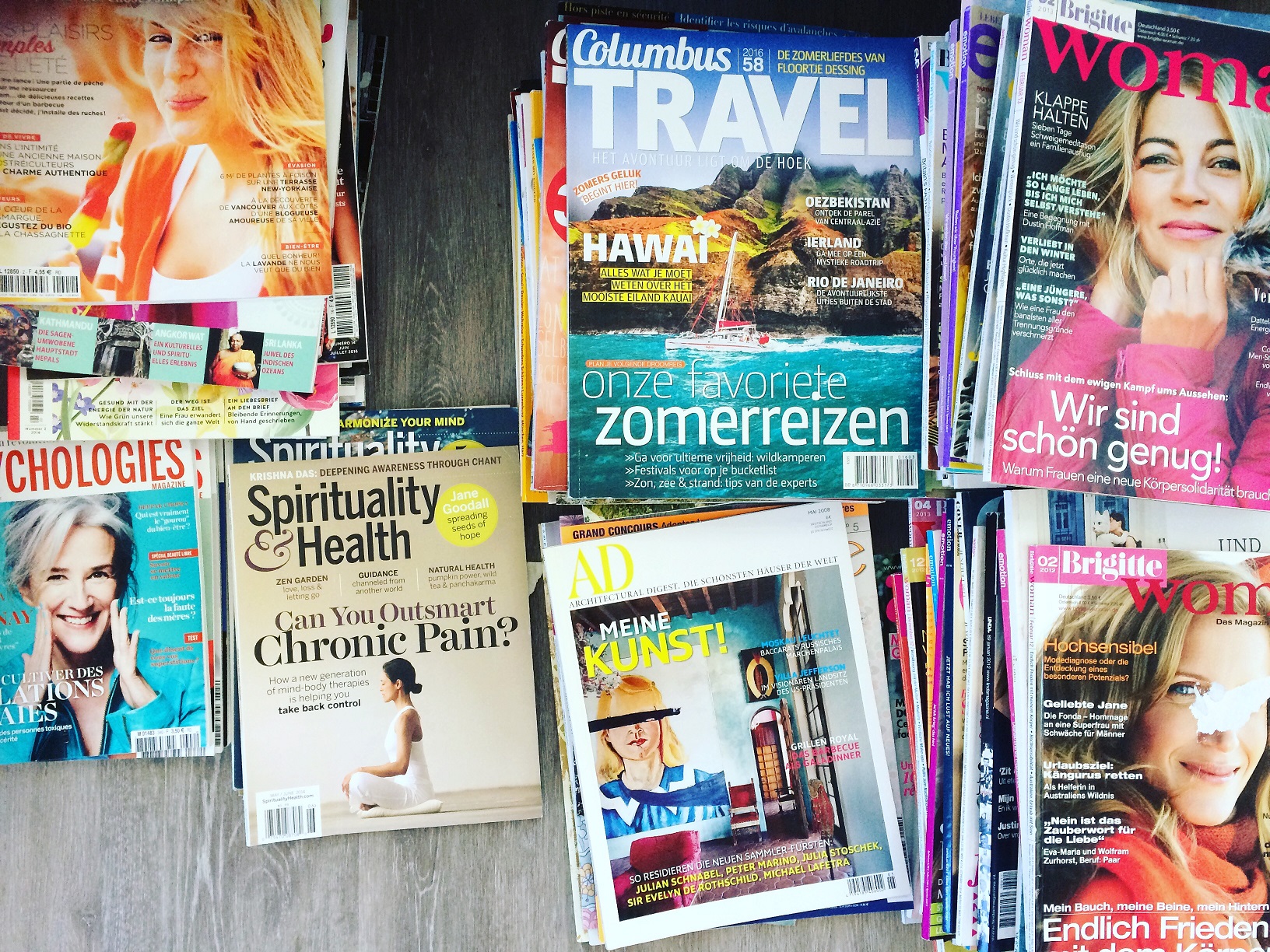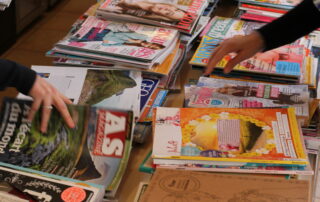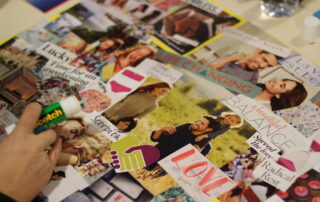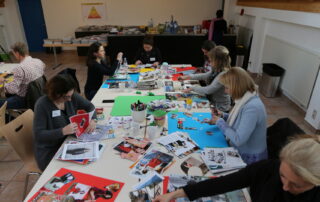 Why should I attend this Vision board workshop?
You know something needs to change, but you do not know what.
Your life lacks meaning and balance and you want to start looking at a new direction.
You want a non complicated way to 'get out of your head' to get to your vision.
You are ready to invest in yourself by taking a few hours away from your roles and responsibilities to "fill up" with comfort, camaraderie, and inspiration.
A year from now, you do not want your life to look and feel like it does today – but you're uncertain how to go about the process (maybe even uncertain what you prefer instead).
Thank you very much for an inspirational afternoon, I loved it!
Being with all different people who are all wanting to move in their own positive direction was very nice, the buzz was there.
I must admit, when we were starting the whole thing, choosing magazines,the ripping and the cutting, I was really wondering how on earth something useful would come out of it.
But just being in the moment and letting your heart speak when selecting the images was so nurturing, and even more so putting the images in their place.
Keeping the mind at bay in the creative process made me so happy, so yes, my dear vision board has made it clear to me what I need to concentrate on to create the start of a more fulfilling life, my life.
My vision board keeps amazing me every time I look at it; it tells me messages on a feeling level, not on a mind/word level, so it really connects with me. And if things will manifest as they are pictured, OMG!, that would give my life a boost!
I truly hope that it is the same for everyone in the group.

From now on, I'll connect with my vision board every day and thus find joy in everything I do and have to do.
Thanks again Miranda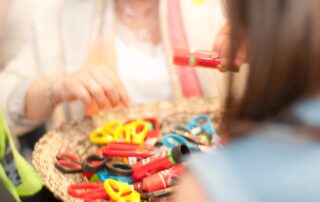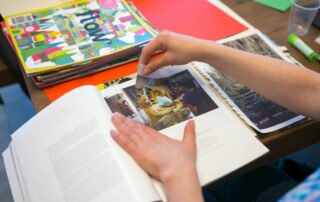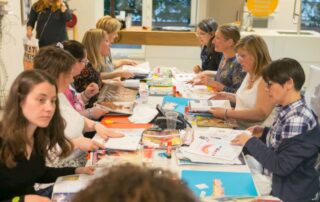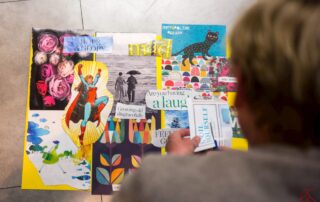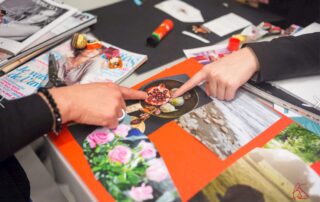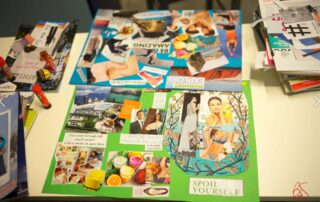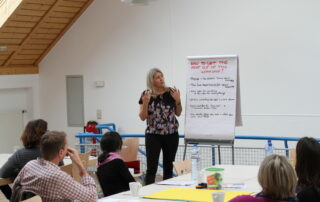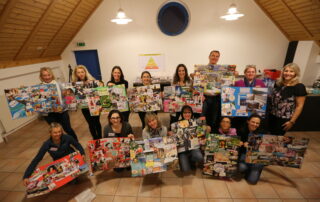 Although I know Miranda for a while and also know well about her creative work and coaching, this visionboard workshop has blown me away. I was a bit suspicious at the beginning. I DID trust in Miranda's guidelines for sure, but did not trust myself that I'd be able to fully engage in the exercise. But I did engage. Oh yes I DID!! Thanks to Miranda. The location, Miranda's guidelines, the energy. Everything was in perfect harmony! My vision in much clearer now. I knew beforehand that some feelings and things were important to me, but I did not want to admit them in my life. With the workshop they have become very defined. I am at peace with myself now. I feel as if my brain and heart, my wishes, were aligned now.
"Intention rules the earth." – Oprah Winfrey
Knowing what you want and being clear are the two foundations of creating the life you want.
Even if your intention is simple, it still creates "your world".
Getting clear and knowing what you want gives you a direction. It's not about goal setting. It's about vision.
This afternoon is all about putting images onto that vision. We will create a Visionboard that will help you 'visualize' what you want your life to look like.
It's very simple yet creative.
It takes you out of your head and into your heart and hands.
Please note that spaces are limited due to distancing regulations but the location is big an airy and you will have enough space to create your vision board.
The rules are similar to restaurants:
wearing your mask is mandatory when entering or moving around in the building
once seated you may take it off.
Drinks and snacks:
drinks and snacks will be provided
feel free to bring your own