Intuitive Painting Workshops
How often do you play? Let go? Have fun for the fun of it? Just totally trust your intuition?
Rarely?
We live in a busy world that demands high performance, multi-tasking, following the process and playing by the rules.
There is not much room for creativity in our every day lives.
We have lost our connection to nature, and to our deep, inner, true, creative and intuitive selves.
And we need to RE-CREATE it.
The word recreation comes from root words meaning 'to restore to health', 'to refresh' and 'to create anew'.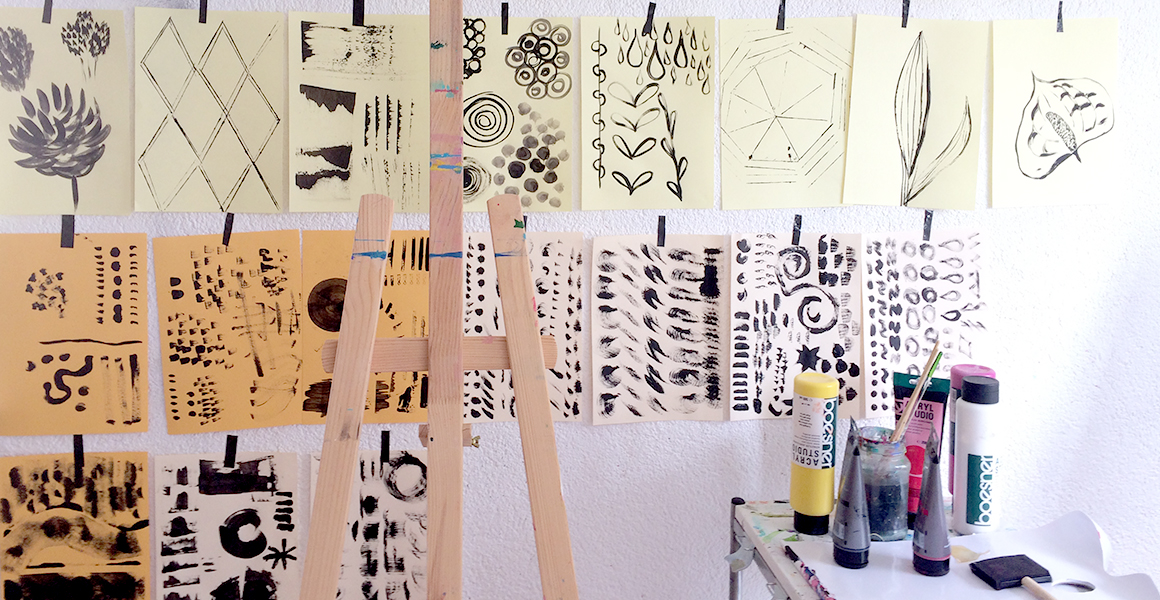 I have created the Intuitive Painting workshop for people who want to reconnect with their intuition, their inner child and their own, unique creativity.
The workshop will open the door to your creative flow with some valuable lessons on creating your life instead of reacting to it.
It is primarily a course about having fun while learning new painting techniques. The subjects of tools, color theory, mixing paint, composition, value and layering will be covered. The intention is to present a holistic approach to life and painting, one that empowers, inspires and encourages you to paint like you and find your own style.
I had a lovely experience in the series of Intuitive Painting Workshops which fit perfectly into my self development goals to develop my intuition and bring more creativity into my life. The last time I painted intuitively was as a child so it's been a while… Trying to be creative again when you are older after such a long time is not easy and walking into an art supply store (or knowing where to find one) not knowing where to start can be daunting. So I really appreciated that Miranda provided a detailed list of exactly what you need to purchase and where to get it. And from there on it was really easy as she explained very well what the steps are to follow (with limitless possibilities) and how to use different techniques and layers plus how to use the colour wheel to choose the colours to work with. And all this in her studio situated in the lovely peaceful and green Berdorf area with a pot of tea brewing on the side. This was really a wonderful relaxing experience and I had no expectations following my non-existing artistic background but was pleasantly surprised with my 2 paintings. The best was the big reveal to my 4 & 6 year olds and husband. They just went "Wow mommy! did you do really do THAT?".
Thank you for a lovely opportunity to get creative in an intuitive way, Miranda
Is this workshop for me?
If any of the below is true for you, then this workshop is perfect for you.
I want to (re)discover painting and being creative
I want to have fun
I want to (re)connect with my inner self
I am curious
I can not paint
I am not creative
I want to find a creative balance to my busy work/family life
I don't have any painting experience
I have some painting experience and want to discover something new
I have lost touch with my intuition
I am stressed
I have problems in my life
My life is full of rules and processes
Topics
During the painting classes the following topics will be tackled (whether you sign up for 3 or 5 sessions)
Introduction to creativity
The color wheel, the rules and the material
Barriers to creativity
Looking for things
Trusting the process
Looking
Accepting what is
Stepping away
Getting Stuck
The layers and why
Some color theory
Letting go
Fear
Being Intuitive
Experimenting, getting stuck (again), experimenting some more, having fun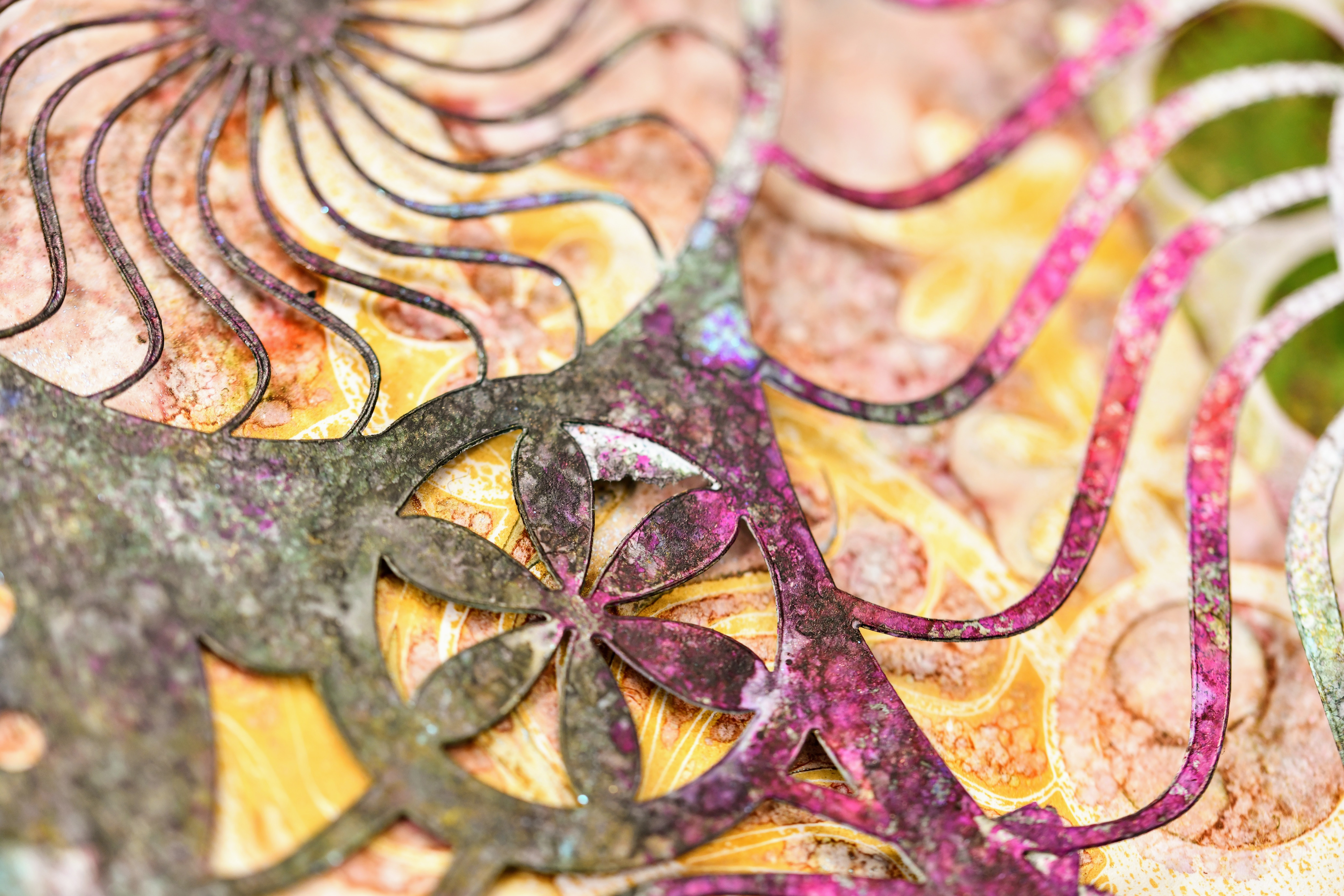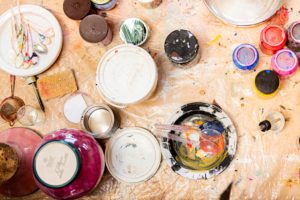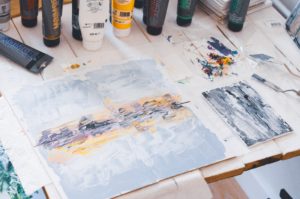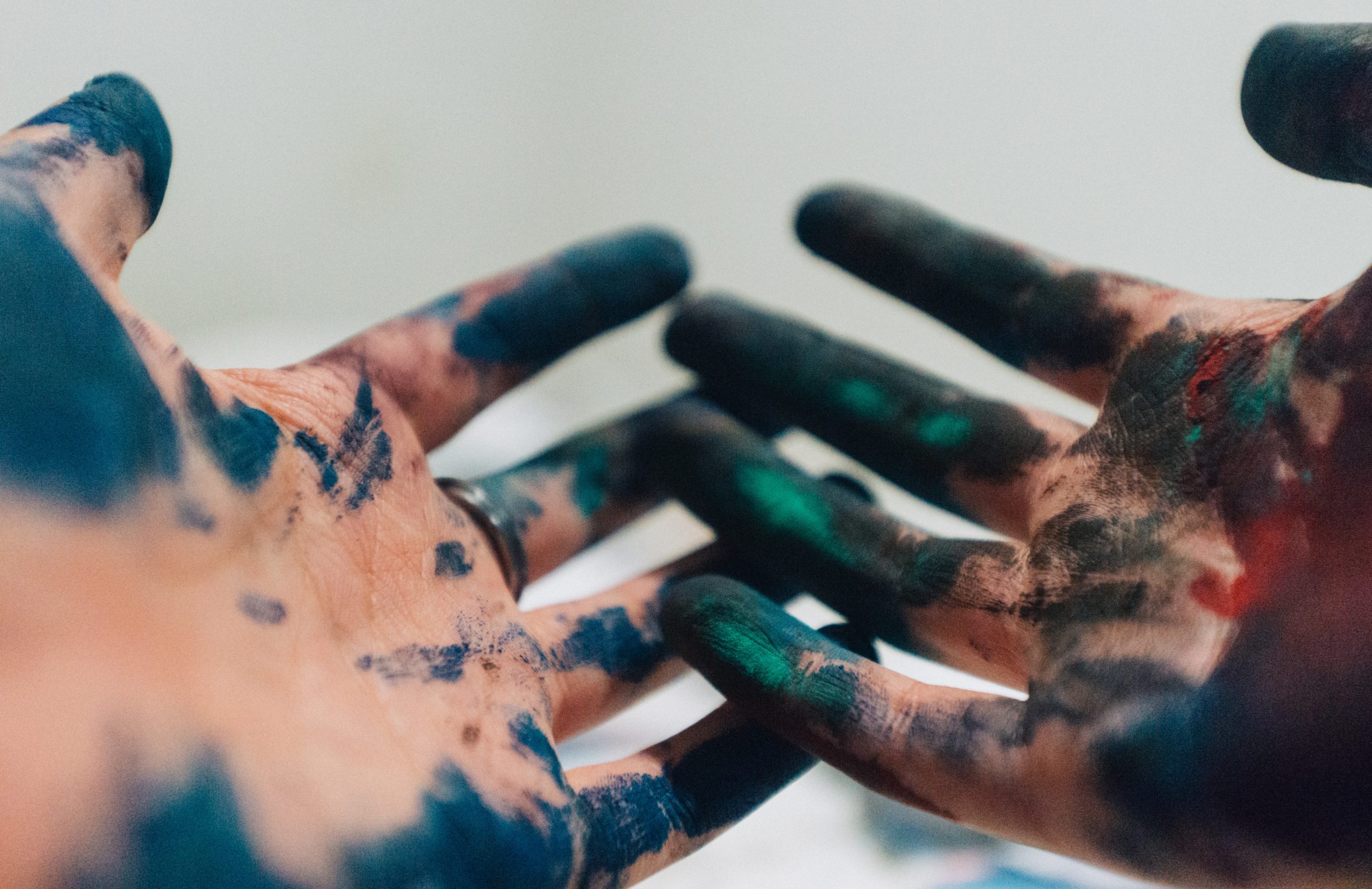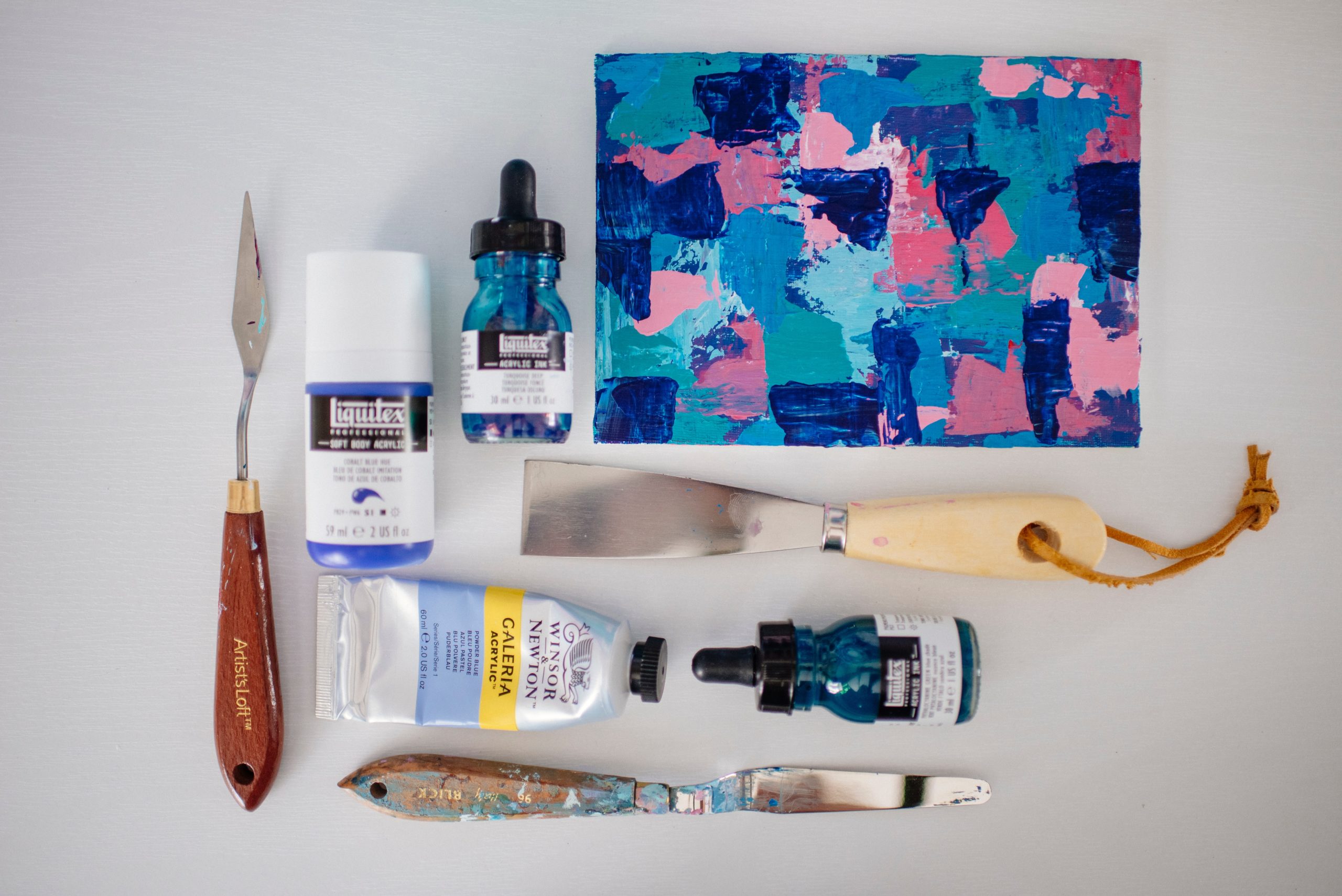 Painting with Miranda was a great experience, she gives very good advice to help you develop your creativity and find your own style. So much fun to create with other.
I will do it again!!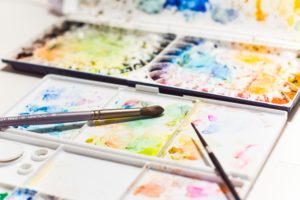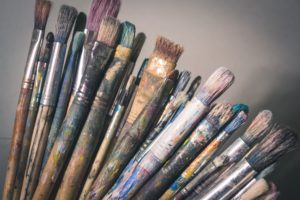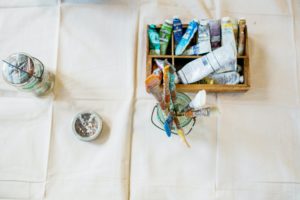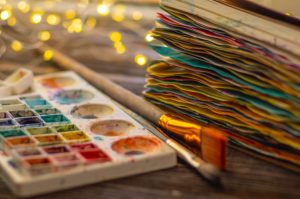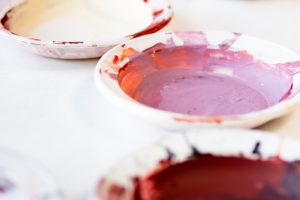 Materials
Please download the Materials list. Please buy these things and bring them on the first day. You can easily find all items at Boesner in Perl (Germany, just across from Remich). Otherwise Steinhäuser in Leudelange, Bastelkiste in Luxembourg, or Dimmer in Larochette and even Cactus Hobby have many if not most of the material.
If you are interested in a grouped purchase, please let me know and I can purchase all the equipment ahead of time.
Do not worry if one or two items are missing. I have enough in my workshop to help you along.
Looking forward to painting with you soon!!!
PS: if you want to read about intuitive painting and the process I use, I can recommend the book by Flora Bowley Brave Intuitive Painting.